Program
The Scientific Program for the is outlined in the following table (please note, it is subject to change). It will take place over 5 days, commencing with the Opening Session in the morning of Monday 6th August and ending with the Closing Ceremony in the late afternoon Session on Friday 10th August, 2012. Each day will comprise around 35 concurrent Symposia, and a plenary session from 11am-12pm (1100-1200 hours).
Most business meetings will be held in the evening after 7pm, 6-9 August.
Oral and invited presentations will be 15 minutes including discussion, keynote addresses may occupy two 15 minute slots (30 minutes duration).
Posters will be located throughout the Mezzanine Level of the Brisbane Convention and Exhibition Centre and Poster Sessions will take place on Monday to Thursday from 6.30pm - 7.30pm but will be available for viewing all day. Abstracts for all poster papers will be published in the Congress publications CD.
Please click an option below.
Overview Program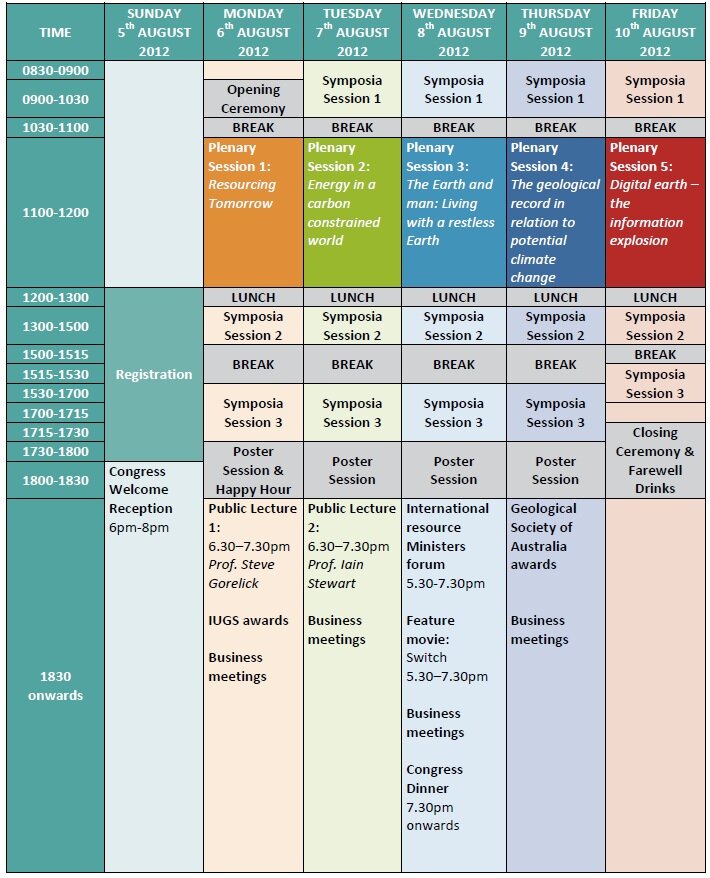 Symposia Schedule
The latest Symposia Schedule is now available. Click HERE for the PDF version.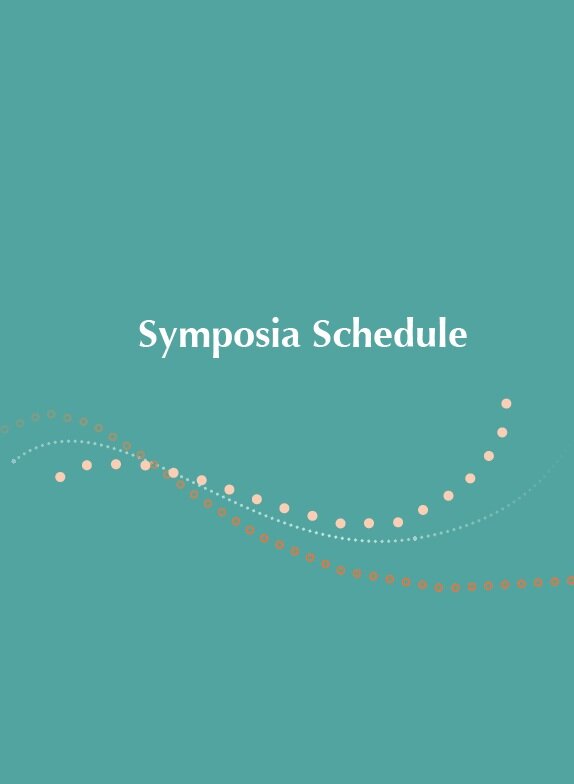 Full Program
The final Full Congress Program is now available to download. Click HERE to download the PDF

To download a daily program, please select each day below.

| | | | | |
| --- | --- | --- | --- | --- |
| | | | | |
| | | | | |
| | | | | |